The Flagship of PRIME

R

G

B

family is here!
PRIME RGB 27000 is a full-color laser projector that could meet your requirement for any Mega-scale outdoor laser shows and installations. Its' high power and extreme sharp beam enables it the capability to take care of any job where power density is the most needed.
---
PRIME RGB 27000 has 3 sub-models to fit the needs of different power range and budget.
Spec Power @ Light Source


PRIME

R

G

B

20000

PRIME

R

G

B

24000

PRIME

R

G

B

27000



R:

4440 mW@637nm




5550 mW@637nm




6660 mW@637nm




Single-Mode Direct-Inject diodes



G:

6000 mW@520nm




7000 mW@520nm




8000 mW@520nm



Multi-Mode Direct-Inject diodes

B:

9600 mW@445nm




11200 mW@445nm




12800 mW@445nm



Multi-Mode Direct-Inject diodes

Total Output @ Projector Window
PRIME

R

G

B

20000

PRIME

R

G

B

24000

PRIME

R

G

B

27000

15000 - 15800 mW

17500 - 18500 mW


21000 - 22000 mW



Beam Profile
Beam Diameter(Projector Window) : ~5.5mm * 6.2mm
Divergence : ~ 1.0 mrad (Full angle)
Modulation : Analog 50KHZ
Laser Class : Class IV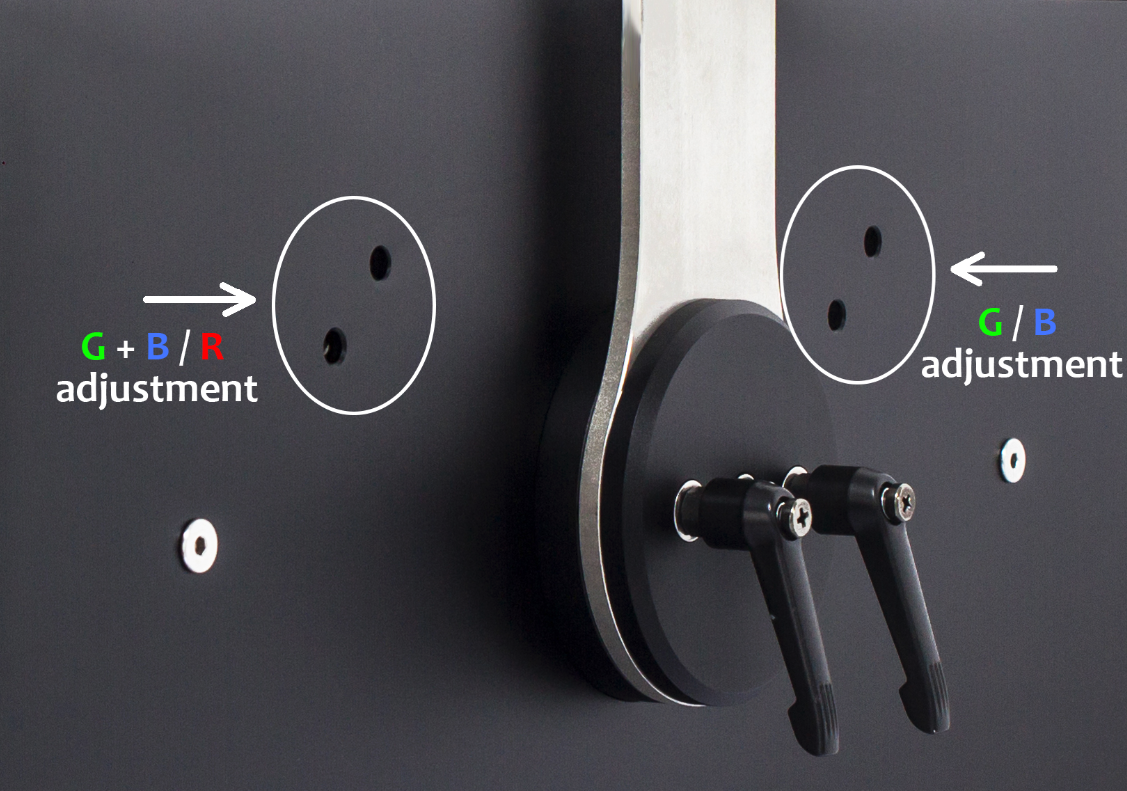 Dichro access through side panel for easy beam re-alignment
Scanner
Galvo : 35Kpps @ 8° ILDA test pattern (EMS 8000 40K upon request)
Scan Angle : 60° Max Optical ( 54° Max on EMS 8000)
Interfaces & Controls
Control : ILDA in (Differential) , ILDA out
Safety : Key Switch , Scan-Fail-safe Switch
Remote Interlock : 5 pins XLR
Scan Image Invert : Invert – X , Invert – Y
Color adjustment : Intensity R, G, B (0-100%)
Mains : Neutrik PowerCon®
Optional Components
Embedded Controller : Pangolin FB4 (upon request)
Scanner : EMS 8000 40k
Thermal Control
Cooling : Active Cooling / Heating by TEC Peltier Elements
Ventilation : 60mm Low noise thermal controlled fan * 5
Electric
Operating Voltage : AC 110V-240V
Power Consumption: 650W Max
Physical
L * W * H : 470mm * 326mm * 215mm (Without Yoke)
Weight : 30kg (Without Yoke)
Housing Materials : Black Anodized Aluminum
IP grade : IP52
Packaging : Flight case / Peli Case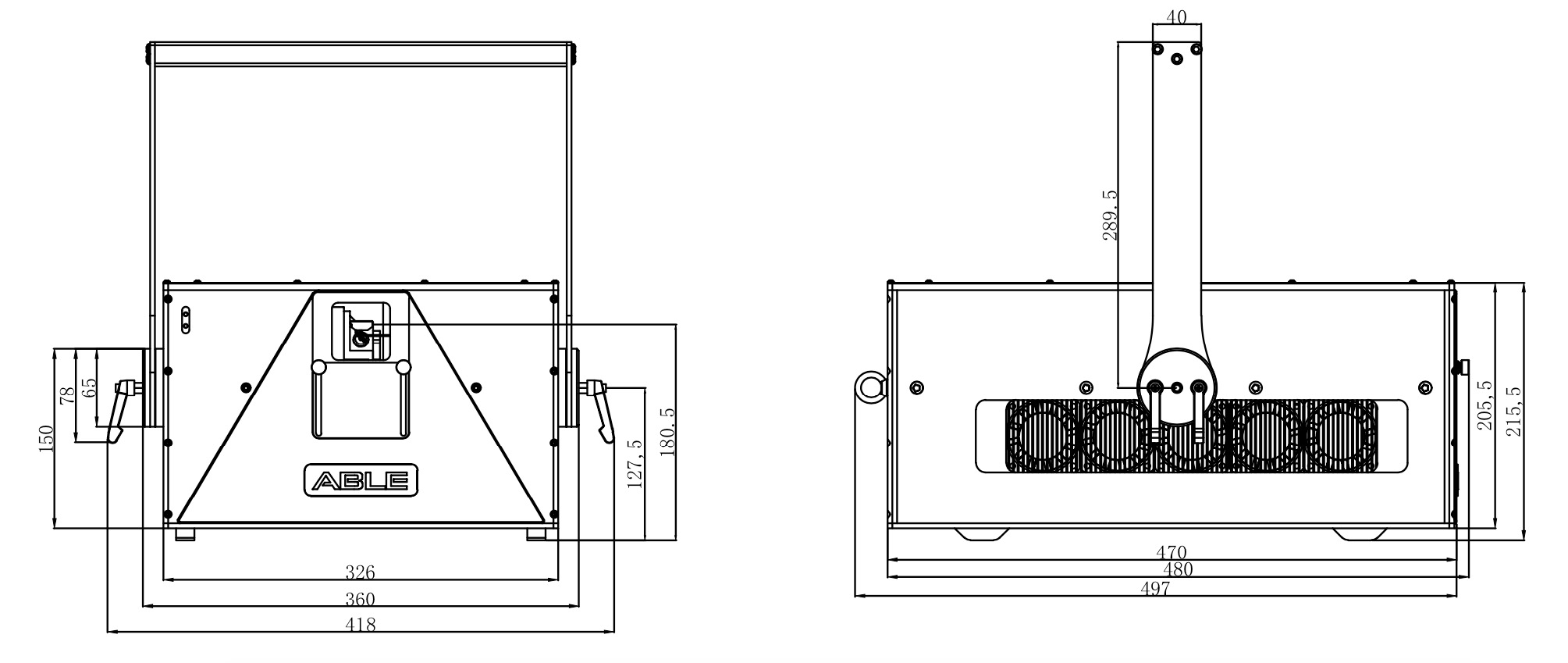 Compliance
Compliance: FDA/CDRH, CE
Warranty
Warranty: 24 months parts and labor